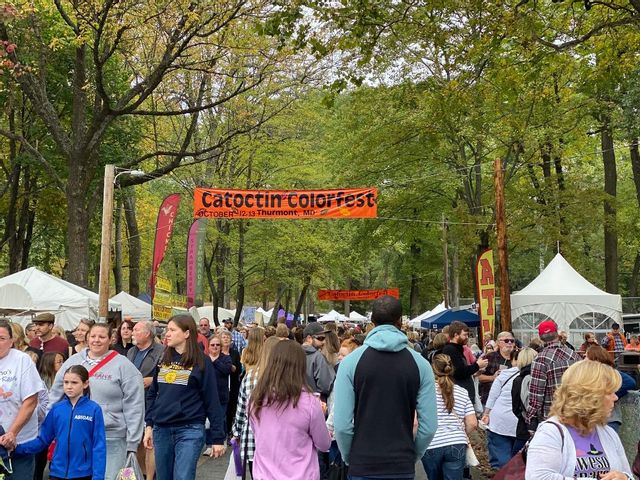 Description
If you're planning to attend Colorfest, we recommend planning ahead, getting here early, and leave the driving to us by utilizing one of the shuttle bus parking lots at Catoctin High School, NVR Homes, Eyler Stables, or Thurmont Elementary School. Shuttle buses transport visitors to and from these shuttle parking lots and drops you off in the heart of the festival. Shuttles run every fifteen minutes to a half an hour to each of the satellite parking lots, so you can load up on the purchases and hop on a shuttle to take you to your vehicle to drop them off and come right back for more!
*Shuttle bus service available throughout the day from 8 a.m. to 6 p.m. to all parking lots listed in the brochure below.
*There is a $15.00 parking fee at all parking locations.
*Dogs are not allowed in the park
5 Vendor areas you cannot miss that are all in walking distance:
1. Catoctin Colorfest at Thurmont Community Park
2. Thurmont American Legion
3. Thurmont Carnival Grounds
4. Thurmont Main Street
5. Thurmont Main Street Center
Please Click here for parking and vendors.

Thurmont Community Park
21 Frederick Road, Thurmont, MD 21788
9:00 AM EDT
to 5:00 PM EDT